Posters & Signs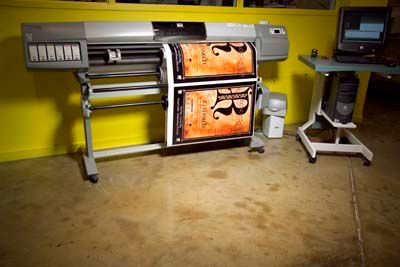 When you really want to get attention you need to say it BOLDLY! Digital's utilizes a series of state of the art wide format printing platforms to deliver eye popping quality at economical prices. We can print of of a flat bed UV, latex, ink jet, or vinyl printer to give you the flexibility to print on pretty much anything (foam core, gator board, plastics, metal, glass, wood, carpet, ceiling tile - whatever) and with complete UV certified inks your prints can last for long time!
* Banners
* Point of Purchase Signage
*Yard Signs
* Backlit Displays
* Fabric Banners
* Trade Show Graphics
* Menu Panels/Displays
* Floor Graphics
If you can imagine it, we can probably print on it!