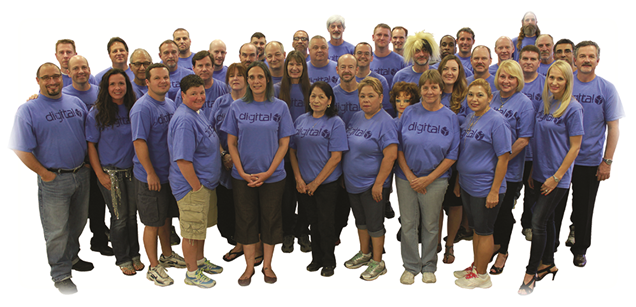 Digital is a unique company - having been founded as a 100% digital technology company -our approach was to offer our customers options when it came to printing. After pioneering many digital technologies, Digital Marketing and Print expanded to offer complete turnkey services including Offset, Large Format and of course DIGITAL!
Our Mission is clear - Help Customers Get Results!
Digital Marketing and Print Solutions combines advanced technologies and capabilities to deliver personalized solutions and services that fulfill our clients marketing, print and packaging needs.
Our success comes from our exceptional people and the desire to exceed client expectations.